Cheer on your country's riders by tuning in to our live stream on Friday, March 3rd to watch some of the best in equestrian sport compete in the FEI $150,000 CSIO Nations Cup. The retirement ceremony for Laura Kraut's Cedric will occur at approximately 6:35pm, with the show jumping competition to follow at 7pm.
Click here for the order of go and latest estimated start time.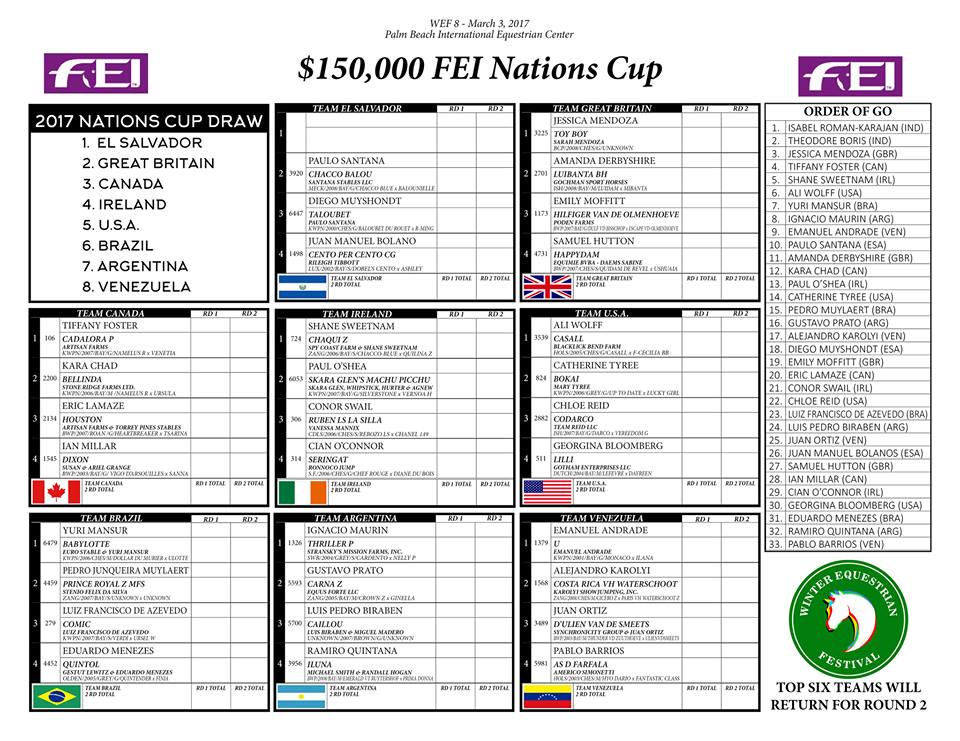 The photo below will swap out to the live feed a few minutes before the class begins.